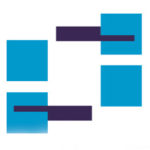 Welcome to the ROSC bvba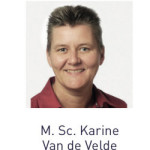 ROSC provides EU regulatory affairs services based on more than 25 years experience in the plastics and metals industries. The values that inspire and underpin my daily work are customer orientation, efficiency, transparency, responsibility, and commitment to an integral & economic execution using my analytical thinking and problem solving skills.
Biography
Graduated with a master's degree in chemistry in 1992 from the University of Antwerp
Worked for Sandoz (now Clariant) and Campine NV on regulatory affairs.
Helped create the IAOIA (International Antimony Oxide Industry Association), whose mission was to gather, study and disseminate information on the safe use of antimony trioxide, especially with regard to the relevant environmental, health and safety (EHS) regulations
Worked closely with the Swedish authorities and other EU Member States to bring the Risk Assessment of antimony trioxide to a successful conclusion. Was the Secretary-General of i2a (International Antimony Association) until end 2014, dealing with EHS initiatives (such as REACH) for ten antimony substances.
Since 2006 I have been managing director of my own consulting company, KV Consulting Services BVBA.
In 2015,

I

created ROSC bvba to help companies (big and small) with all their REACH
(Registration, Evaluation and Authorization of Chemicals) obligations (from full
registration packages to helping companies co-register existing substances). Focus
has now shifted more to consortium management and REACH advice for companies
dealing with evaluations, authorizations and restrictions.
I am a REACH and Regulatory Affairs consultant with more than 25 years expertise in project and consortium management in the plastics and the metals industries.
Call me to discuss how I can help you! +32 14 75 45 76