Welcome to the REACH Orphan Substances Consortium BVBA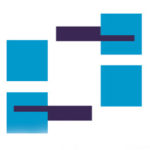 The three renowned and experienced service providers – ARCHE, Chemservice, and KV Consulting Services – have founded the REACH Orphan Substances Consortium (ROSC). ROSC delivers an all-included REACH package (including authorisations). For the 2018 registration deadline we provide potential registrants the unique opportunity to register their "Orphan[1]" substance under one overarching horizontal consortium. For further information please download the ROSC flyers and the ROSC presentation through the following links.
Download ROSC Flyer: invitation to ROSC – in English en français auf Deutsch
Download ROSC Flyer: Services offered
Download ROSC presentation: How does ROSC work?
Do you still have orphans to register by the May 2018 deadline and want to find affordable solutions? Make the Lead Registrant role manageable? Follow this link to the presentation i gave at the "REACH for SMEs" conference in Vienna (March 2017) organized by WKO and ECHA.
Unique combination of well-recognized experts in their field
Make your REACH 2018 inventory now!!
Check within your supply chain
Which substances do you WANT/NEED to register by 2018?
There are three possible routes to registration:
Substance has already been registered by another party:

Find out cost to get legitimate access to REACH data
Include in your budgets when you buy access

Substance registration dossier is being worked on by a company or industry group:

Find out cost to get legitimate access to REACH data
Include in your budgets when you buy access

Your substance is an 'Orphan':

Act now!! Get organized!! JOIN ROSC!
Why start now?
Takes time to organise producers/importers and develop the optimum registration strategy
Gives time to find the most cost effective solutions
Spread costs
[1] 'Orphan' substances are substances that need to be REACH registered by 2018, but that don't have any (known) data and don't have any other organisation preparing the REACH dossier for them.